Greetings!
Last week I attempted what now seems an overly complicated upgrade from v15 to v17. Everything worked fine until I tried to update the database, at which time I got this error (plus a lot more that didn't get captured on this screenshot).
I would love to know how to fix this, though I imagine it's a bit complicated. Alternatively, I have reverted to my v15 build successfully. If I can get a little more guidance about how to properly update within Gibbon, this page is why I did an overly complicated process to improperly upgrade.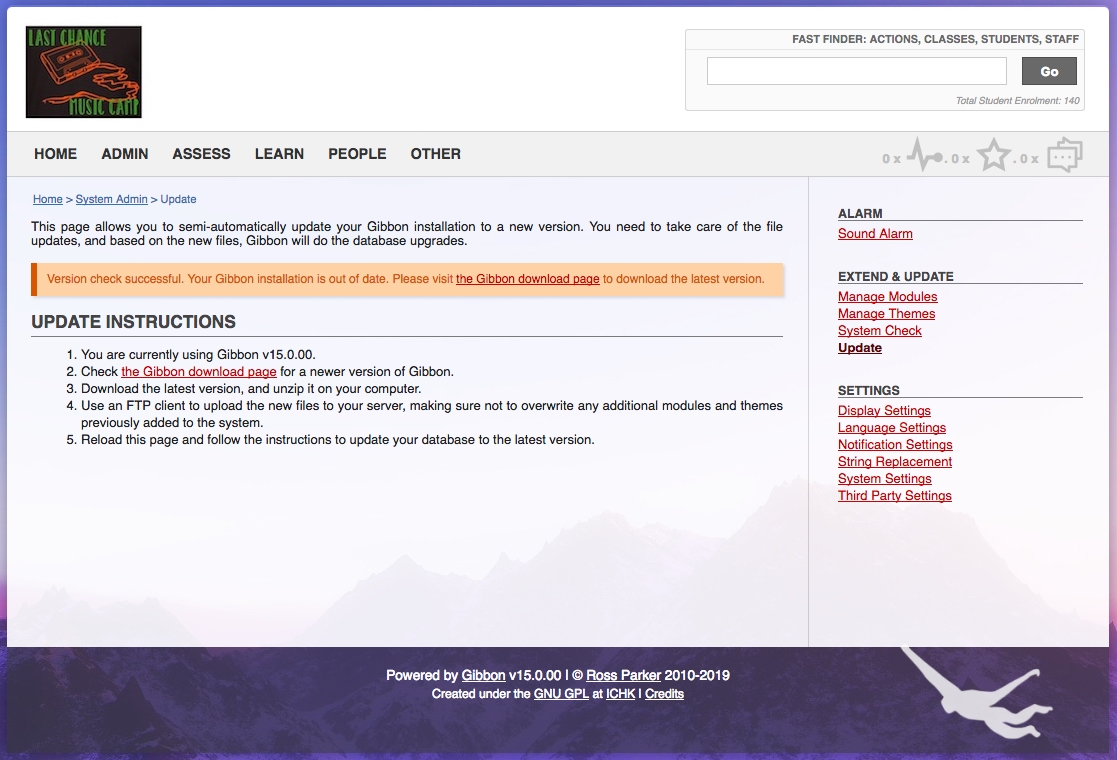 Thanks for any and all help!
Kevin