I am importing Markbook Columns into the Gradebook. My Import file is attached. Initially when I go to grade I see this: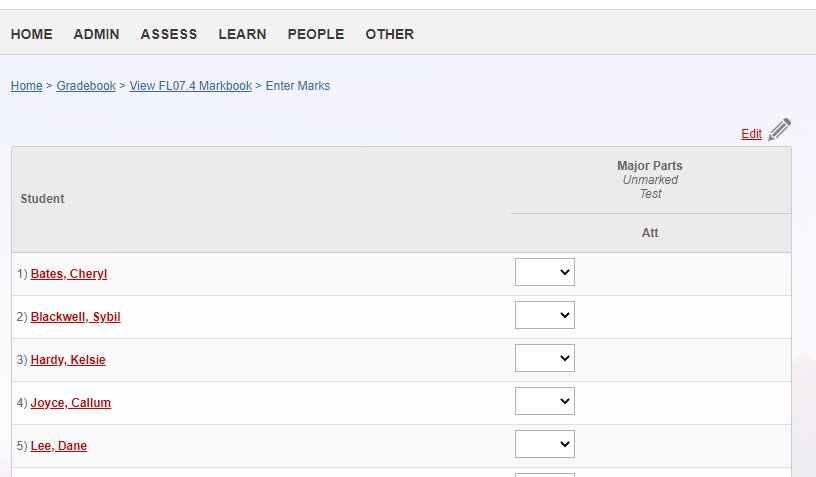 and eventually after clicking around a submitting a couple times I get this: (which is what I want to see from the start).
What could the problem be? I'm using Attainment Total Mark of 10 and expect to see what's in the second image first.