I am filling in a copy of Sample Application Form as Administrator to test application submission. After logging back in I get:
https://…/index.php?q=%2Fmodules%2FAdmissions%2FapplicationForm.php&gibbonFormID=000002&identifier=d09101f8062f7977efb27c6aafb014d1c81e2813&accessID=e0d2063aa2e5b66d452a00c438d699282666a94e0acca2630b19fc2829b2e684&page=6
You do not have access to this action.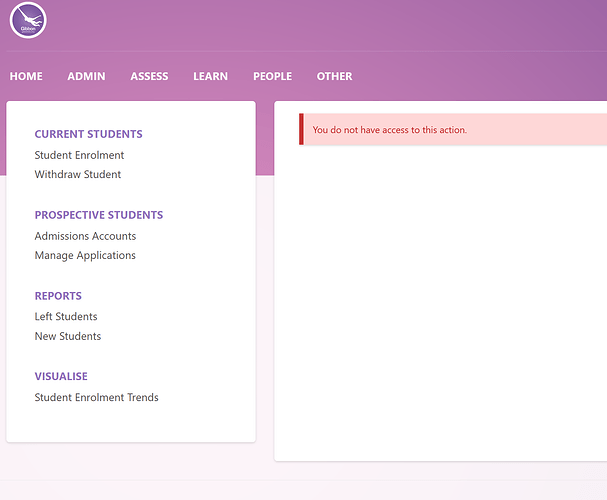 I can proceed beyond this point but the message can be confusing.
Afterwards: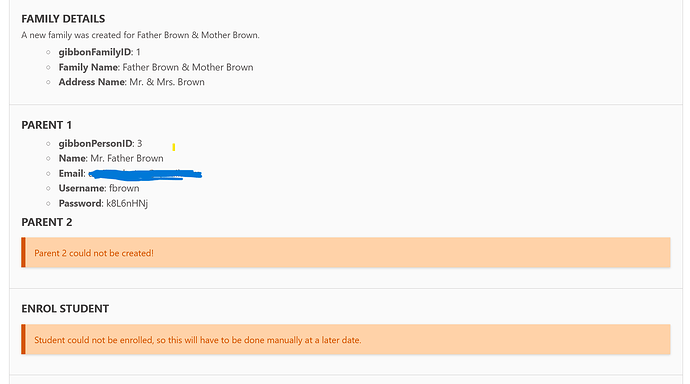 Parent 2 could not be created! - I filled in the details for Parent 2
Student could not be enrolled, so this will have to be done manually at a later date. -
Is enrollment possible at the time of admission?