Hi Sandra,
Could you please tell me why the column average is shifted one cell to the left, and why there is a value of 5% instead of the cumulative value average?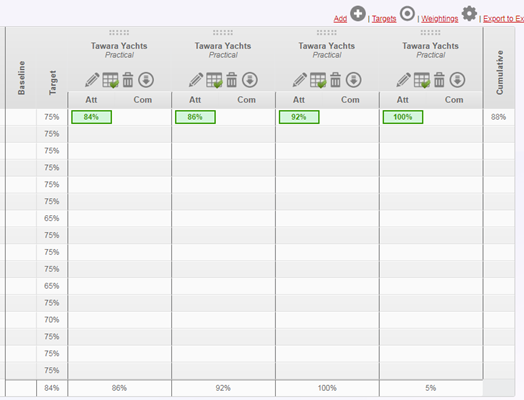 Practical weighting is set at 50%
Each column is adjusted for attainment weight:
WP (32 - 1), DB (28 - 0.88), MM (12 - 0.38) and PPT (0.25).
Regards,
Andy Richards.