2017-2018 academic year is almost starting in our school.
So I need to students, classess, teachers to move one year up. I read instructions and posts here, but I still have doubts.
These are the years I have at: Home > School Admin > Manage School Year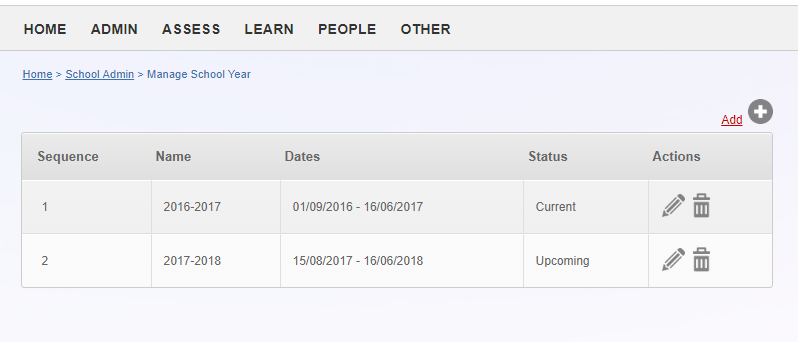 Once I go to Home > User Admin > Rollover, it appears everything is going to be moved to 2017-2018:

But in step 2 why Gibbon is asking for a new Year School name, and also sequence number =3 (I already have number 2), I already created it: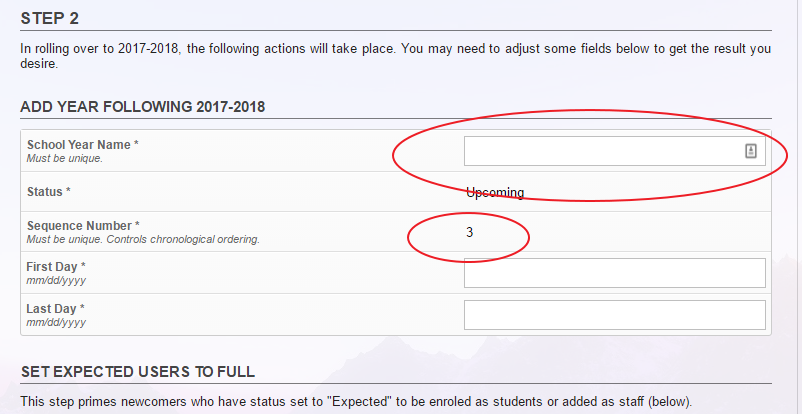 I also tried by deleting the 2017-2018, just to see if the problem was the second year already created, if I start again the rollover process Gibbon displays a message saying there is no a second year !!!
So what should i do?