Hi Admin,
How to show Personal Document Summary?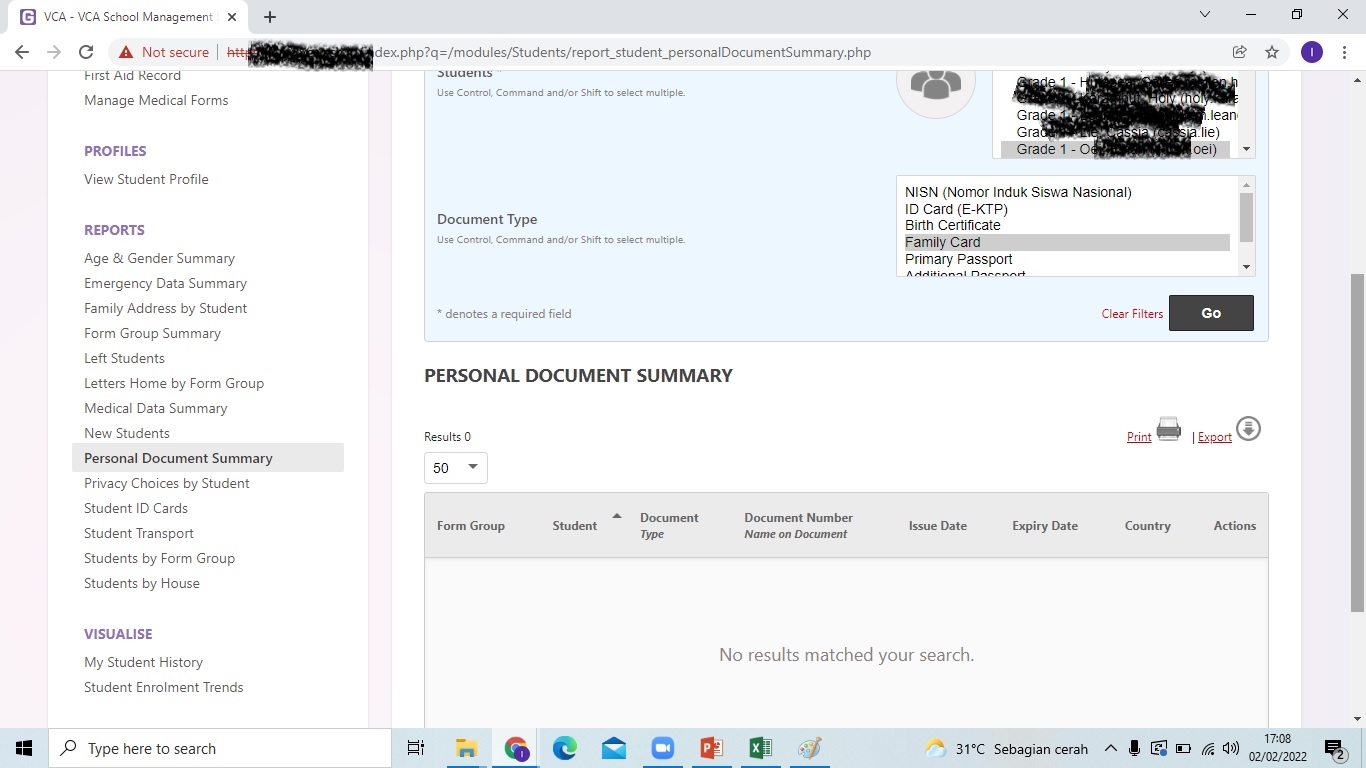 Thank you
Imam Nursianto
Hi Imam,
You are looking in the right place, but for some reason no student documents are showing. Have you used Admin > User Admin > Manage Users to enter Family Card document details for any of your students?
Thanks,
Ross
Hi Ross,
Thank you for your kind reply,
Here the screenshot of the student, I already enter the card document. Is this wrong?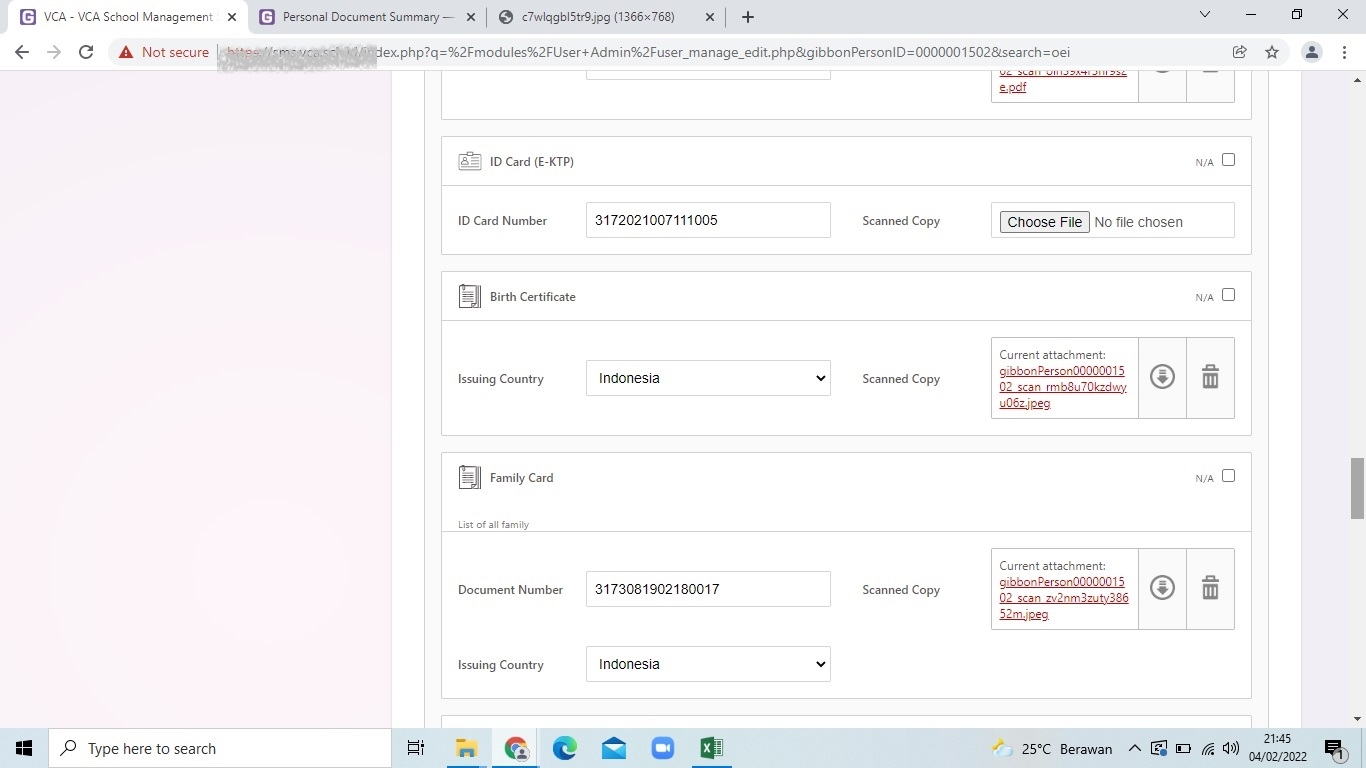 Thanks,
Imam Nursianto
Hi Imam,
This does indeed look like it might be a bug in v23. I'm tagging @ross here so that she can take a look to see what we might do.
I know we fixed one bug on this report during testing of v23, and perhaps this is related.
Cheers,
Ross
Hi Ross,
Thank you so much for your help. I'll try to upgrade to v23. Hope it will solve the problem.
Regards,
Imam Nursianto
Ah yes, upgrading ought to to do the trick! Do you want to let us know if that fixes the issue?
Hi Ross,
After upgrading to v23.0.1, the problem solved.
Thank you
Imam Nursianto
Brilliant, thanks for letting us know : )