Hi: Now I trying the parents dashboard…
Are parents limited to watch the "Markbook" module?, there are NO more options here look:

I have this info in one student markbook: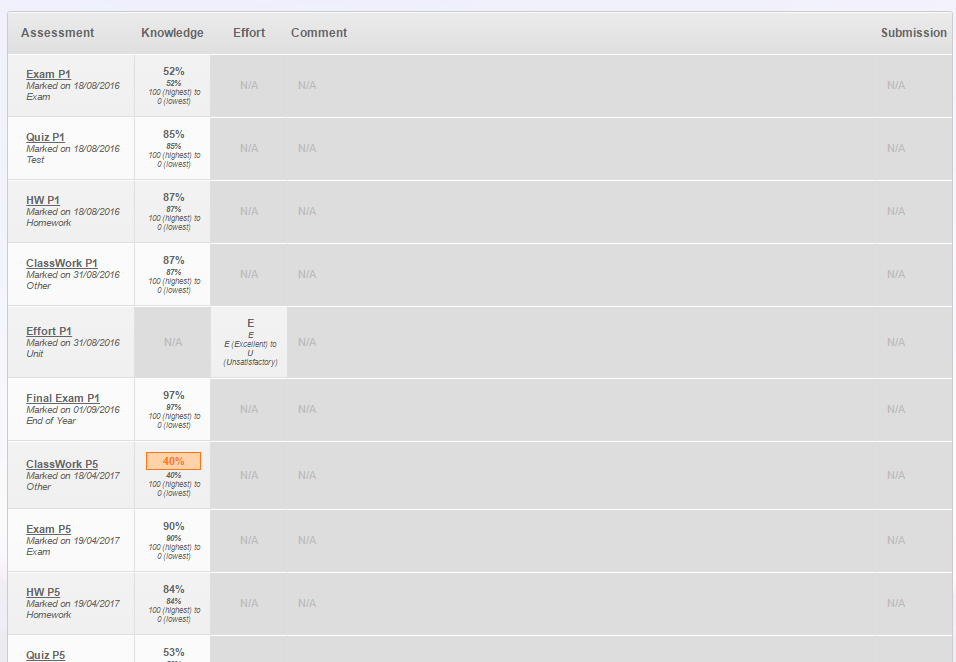 Seems to be the Assessment column is sorted by date, right? Is there a way to sort it from A to Z or from Z to A ?
Parents are more interested in the "Cummulative" and "Final Grade" info, so, is there an option/filter/box to display those items?

What is the "Submission" column purpose?.. and, why this column appears empty?

On the other hand, are the People > Data Updater options just a request? or, are they going to be updated once a parent click on submit?, If the answer is a request…is the administrator going to have a notification about the request?

Is it possible to check markbooks by term using a kind of filter?, I mean, not all terms together…?