Dear Admin,
After importing Parent/Family data, i tested parent log-in. The dashboard id okay and the Markbook is viewable.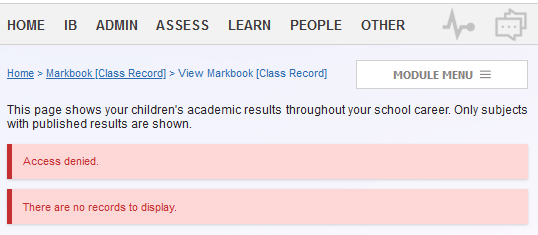 I reviewed parent's permissions, it appears that needed checkboxes are in place.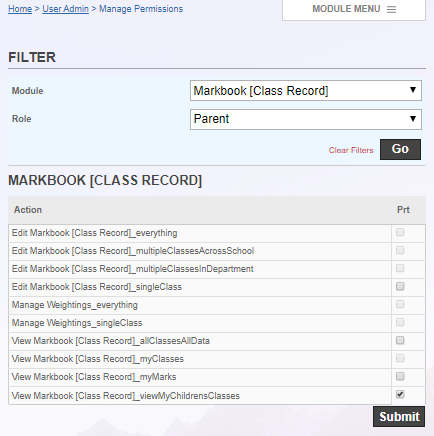 I wonder what have i done, but on my next log-in, the Dashboard is gone, and the Markbook access is denied.
Is there any way to troubleshoot this?
Thanks in advance!