This is in relation to questions i asked regarding "Updating to v20 - Number of Characters in a Column in v19"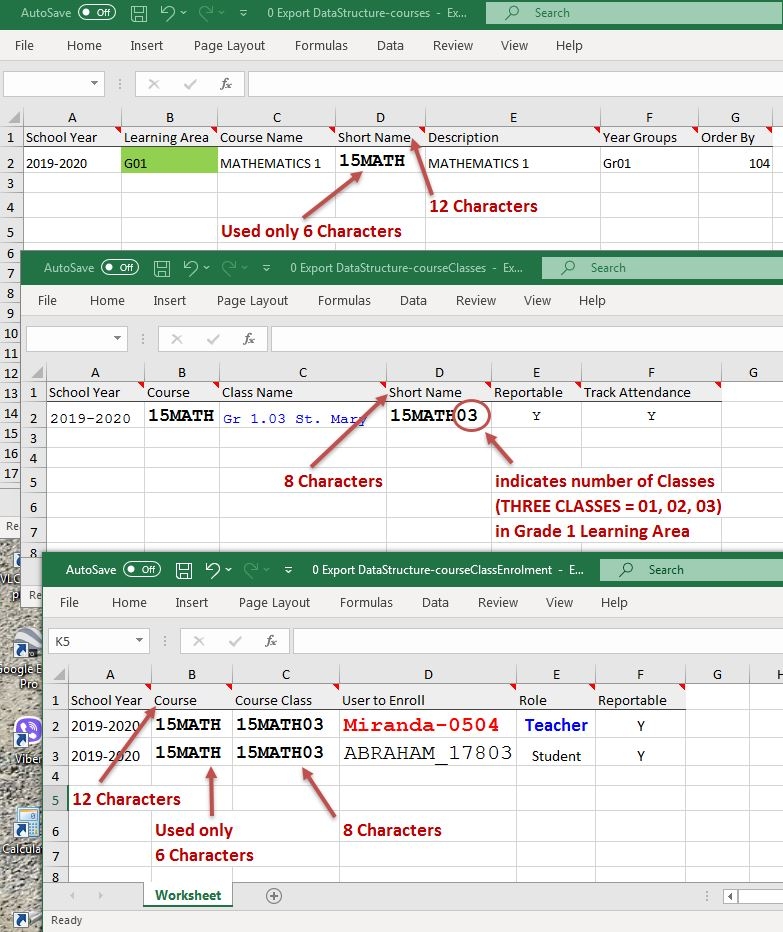 COURSE Short Name has 12 Characters
CLASS Short Name has 8 Characters
As shown above, what I did, I limit COURSE Short Name to 6 characters, in order to add 2 characters (01, 02, 03) and fit with CLASS Short Name 8 characters.
Is there a particular reason why Class Short Name is shorter (8 characters only) than Course Short name when Class needs extra character to identify designated Class number in a Learning Area ? ( Grade One - 03 in the example )
This is just a concern for clarrification. Again, Thank you for this wonderful system.
-Radz Jacer