Is something like this possible to be generated as part of the report in Gibbon?
In here in secondary school it looks like it is a must: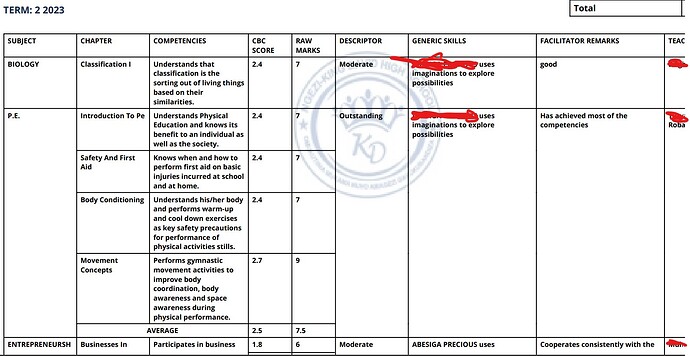 I was watching your lectures on reports (on youtube), but it was to general.
I read also about rubrics, but as if it is only possible to generate columns and rows, but not as in the above example.
Am I right? Or I still can try to get there? Will it be possible?