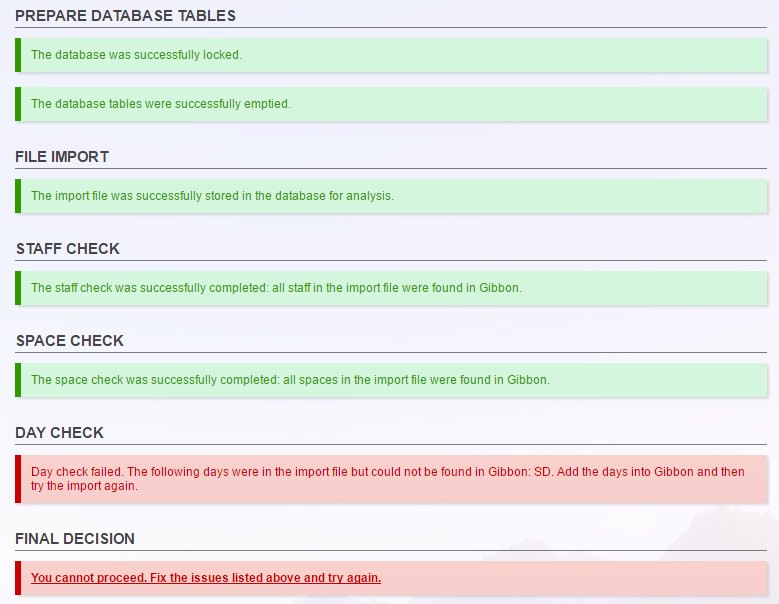 what should the day check value be?
i tried many values from timetable, cant pass the test.
Bill, as per the instructions on the import page, the third column "Day Name" should match the name of the target day in the target timetable. So, if you go to Admin > Timetable Admin > Manage Timetables, and you click on the edit icon, you should see a list of days in your TT: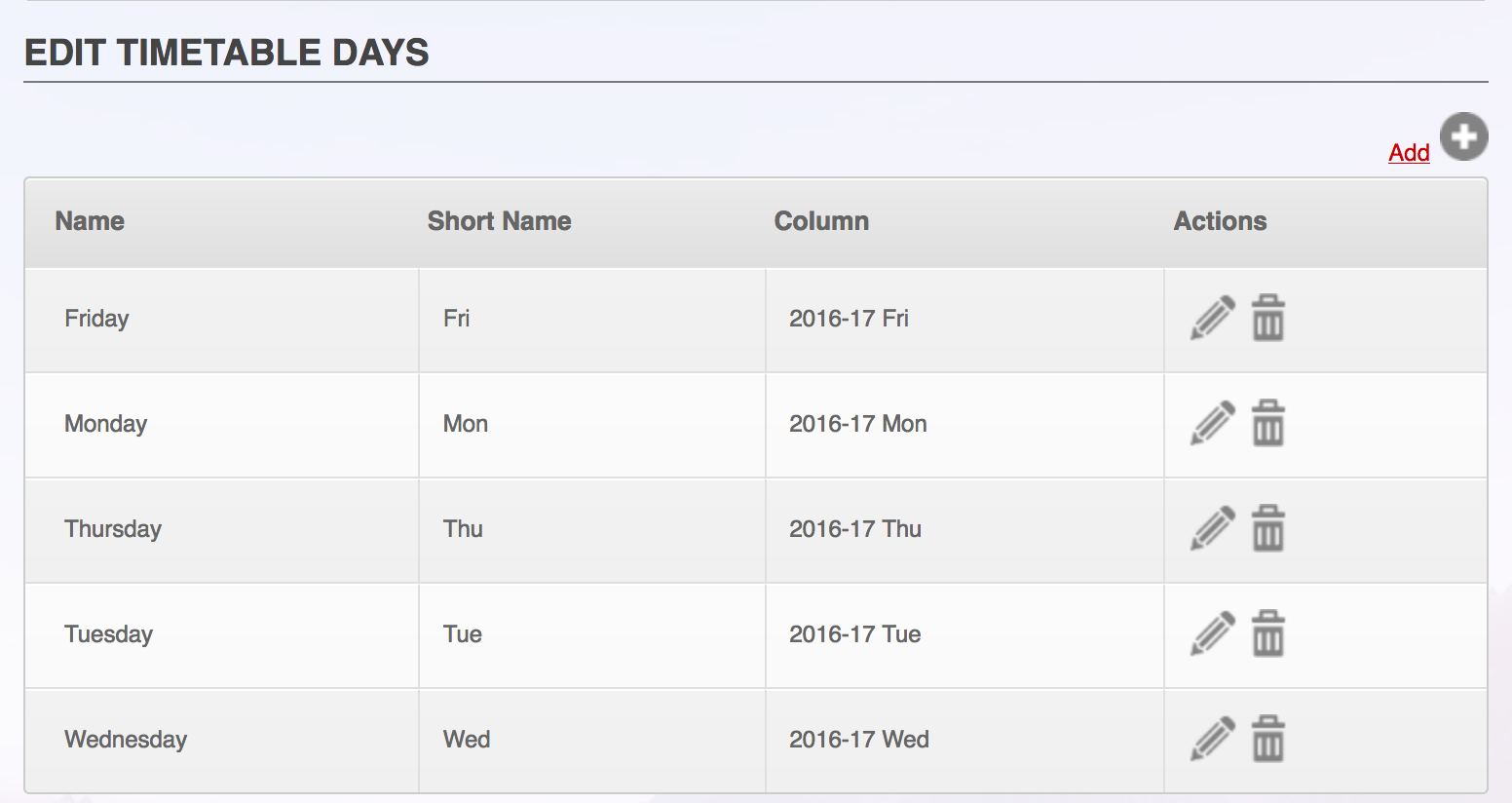 Does the name used in the import match exactly the name in the timetable?
Let us know how you get on.
Ross
Hi Ross,
I passed the Day Name check, but the next one is the row long check.
How to solve it?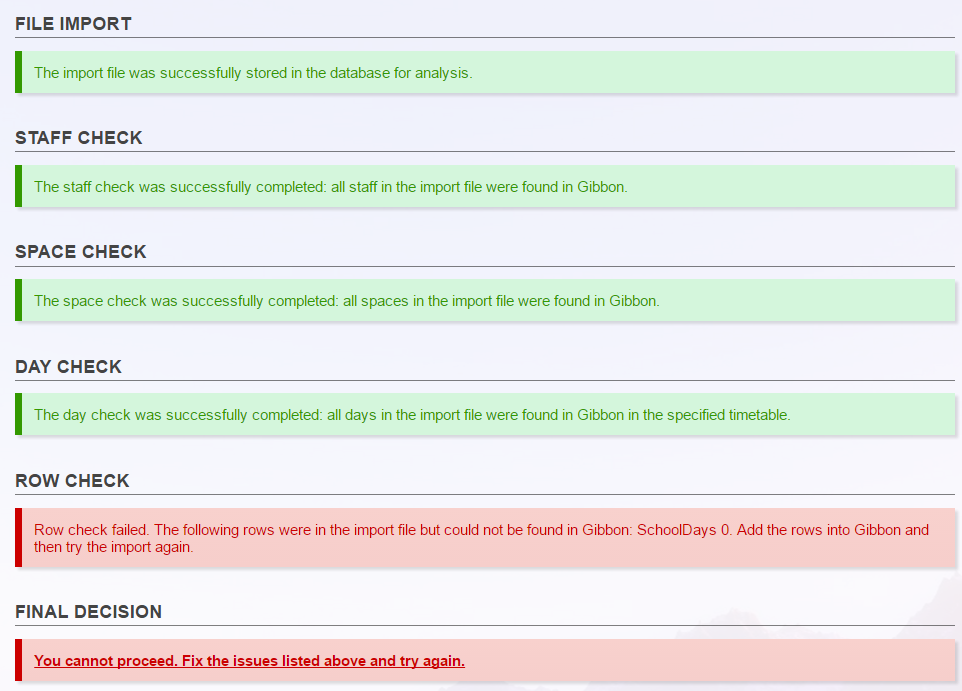 And More,
I am installing query builder but i made a wrong folder name.
What is the correct folder name? i am using ubuntu 16.
I tried QueryBuilder and Query Builder.


BR,
Bill
Bill,
The row names are the names of the time slots from inside the timetable day. The rows actually live within columns, created under Manage Columns, which can be reused across multiple TT days (saves on redefining the same thing over and over).
In terms of the Query Builder install, please post this as a separate thread, and remove it from this post: this keeps the forum more organised for other users.
Thanks,
Ross