Dear Support Team,
How to Put Default Template in Smart Block Contents?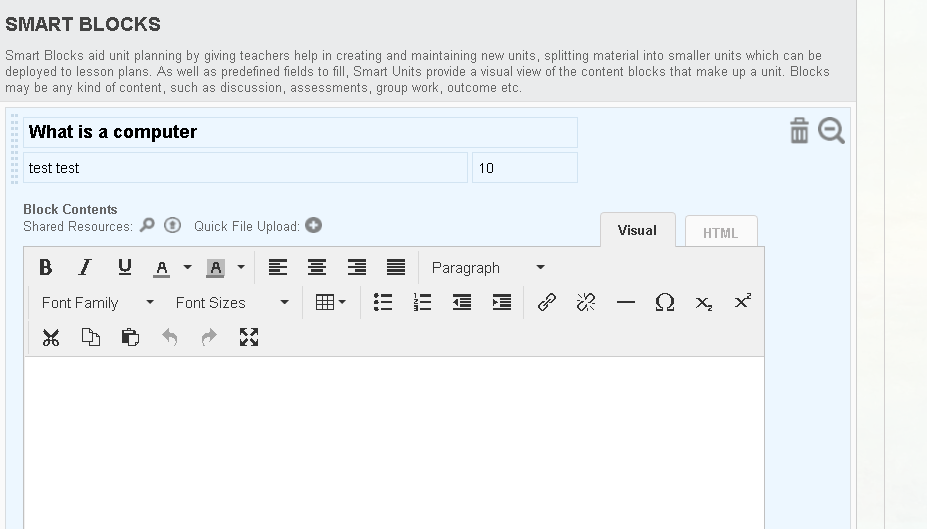 I'm not sure I understand you correctly.
Is it that you wish to have some default content anytime you show the content of the smart block instead of having an empty window?
Can you give an example of the default content you wish to have instead?
Thanks for your quick reply.
Yes, you are correct.
I want to put fix format for Smarts Block Contents, examples like HTML table structures format.
I have tried but not working. Home > School Admin > Manage Planner Settings

I can confirm that. Seems to be a bug. Let's see what Ross or Sandra can do about it. @admin @ross

Hi vishlar,
You have indeed found a bug in v18. Sorry for this! I've fixed it in v19, as shown in the commit below:
https://github.com/GibbonEdu/core/commit/806272f97254f052ca7e02bc22e25acbd0bb2858
You can take the changed file (don't worry about CHANGELOG.txt) and add it to your v18 codebase, and it should fix the issue. Let us know!
Hi Roman,
It looks like you've been active on the forum recently, trying to help people. This is help we really, massively appreciate!
Cheers,
Ross
You're welcome, Ross