Dear Support Team,
How to Delete Notes in Student Profile? there is no any option for delete notes.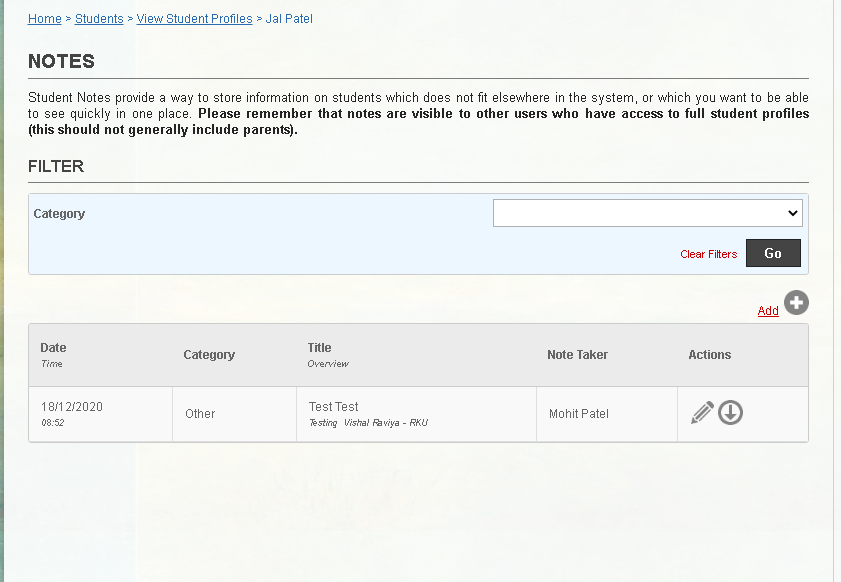 I don't think there's the possibility to delete a note.
Hi Vishalr,
If you're using v19+, there is a View Student Profile_fullEditAllNotes` permission under the Students module which can enable a role to edit or delete any student notes, even ones they didn't create. This is off by default, and generally only added for admin or leadership roles, so they have the ability to edit or delete important student information. Perhaps this may be of use.