Hi,
We started using gibbon lately this year and we imported enrolled 450+ students for this year.
But except for a few students, most of them joined school in between 2009 and 2019.
I have school years starting from 2009 till 2020.
Imported students school admission date and joined year group to [Start Date] and [Class Of] accordingly.
This is our current visualization from 2009 - 2019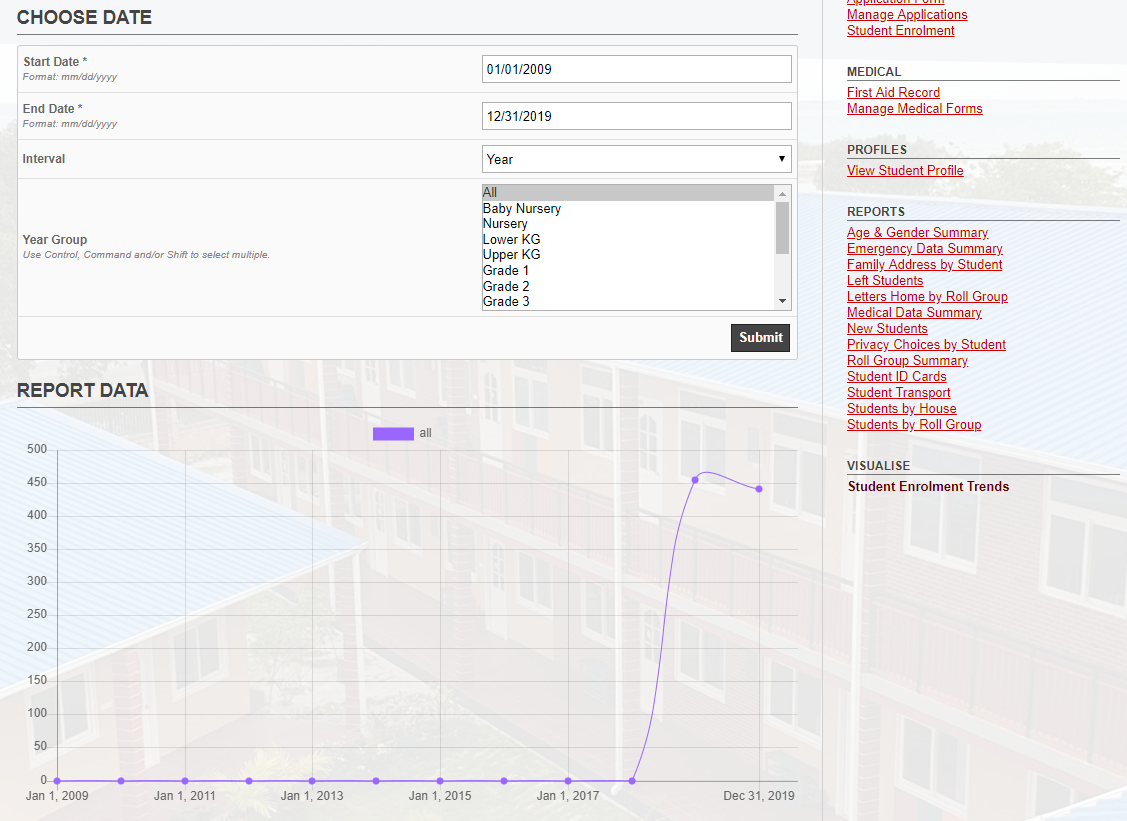 This our manual calculation.

How can we achieve these results?
Thanks
Ahmed