Hi everyone. We are getting ready to generate the reports for this first term of the school year, but we're running into some problems with the format of the reports themselves.
For some reason, the margins and fonts on a few subjects and categories get altered. I assume there's some problem with the code itself, but I can't figure out where or what it is.
The first attachment has correct formatting: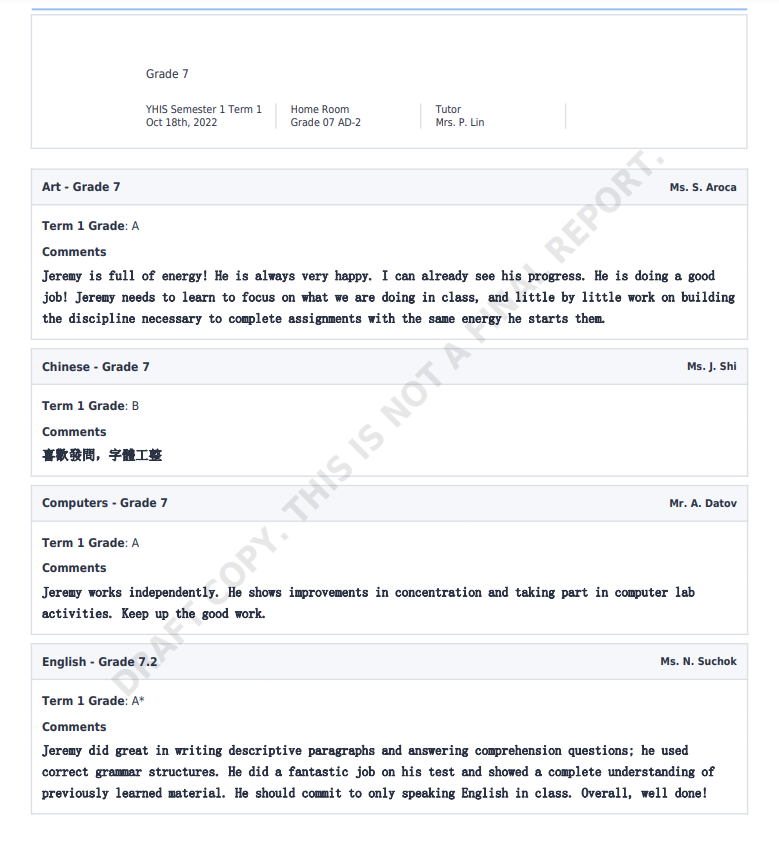 The second shows that the margins and fonts are adjusted for these few subjects
It must have something to do with the grading being different. Most subjects have a "Term 1 Grade" while these incorrectly formatted subjects are graded on "Attitude and Effort."
Is there a simple fix to the existing code, or should we build a brand new template?
Thanks in advance for pointing me in the right direction.