I am new to Gibbon. I am evaluating it for possible usage.
I tied to create a simple form, that contains the minimal fields e.g. student name, surname, parent name, parent surname, parent email, and student roll group.
the submission succeeded, but when I accept the application an error message says
"
There was an error accepting the application form. The acceptance process was rolled back to a previous state. You can review the results below.
Results
Fatal error during CreateFamily: Missing data to create family
Process ApplicationCheck was rolled back
…
Family Details
Family could not be created!"
the form looks as follows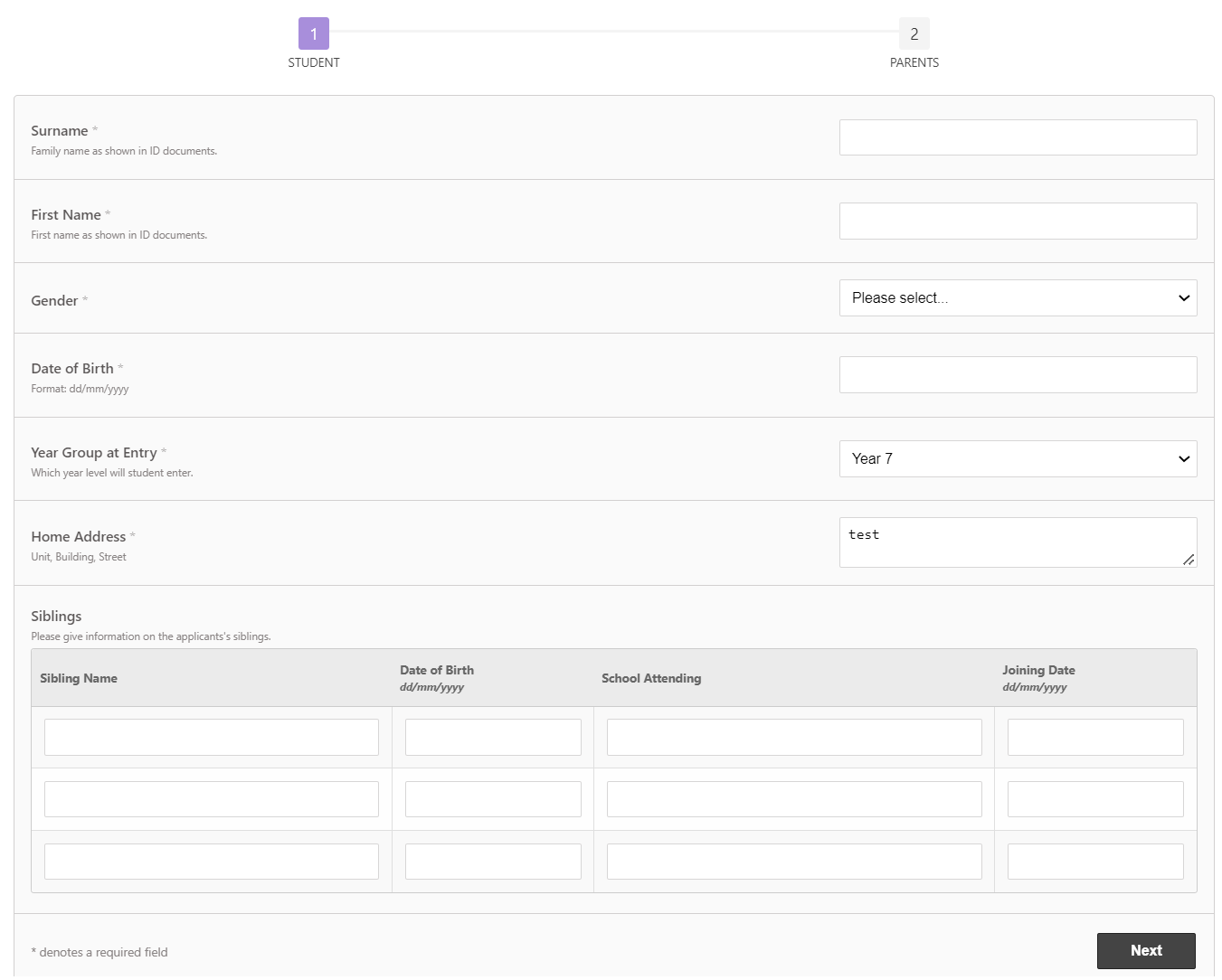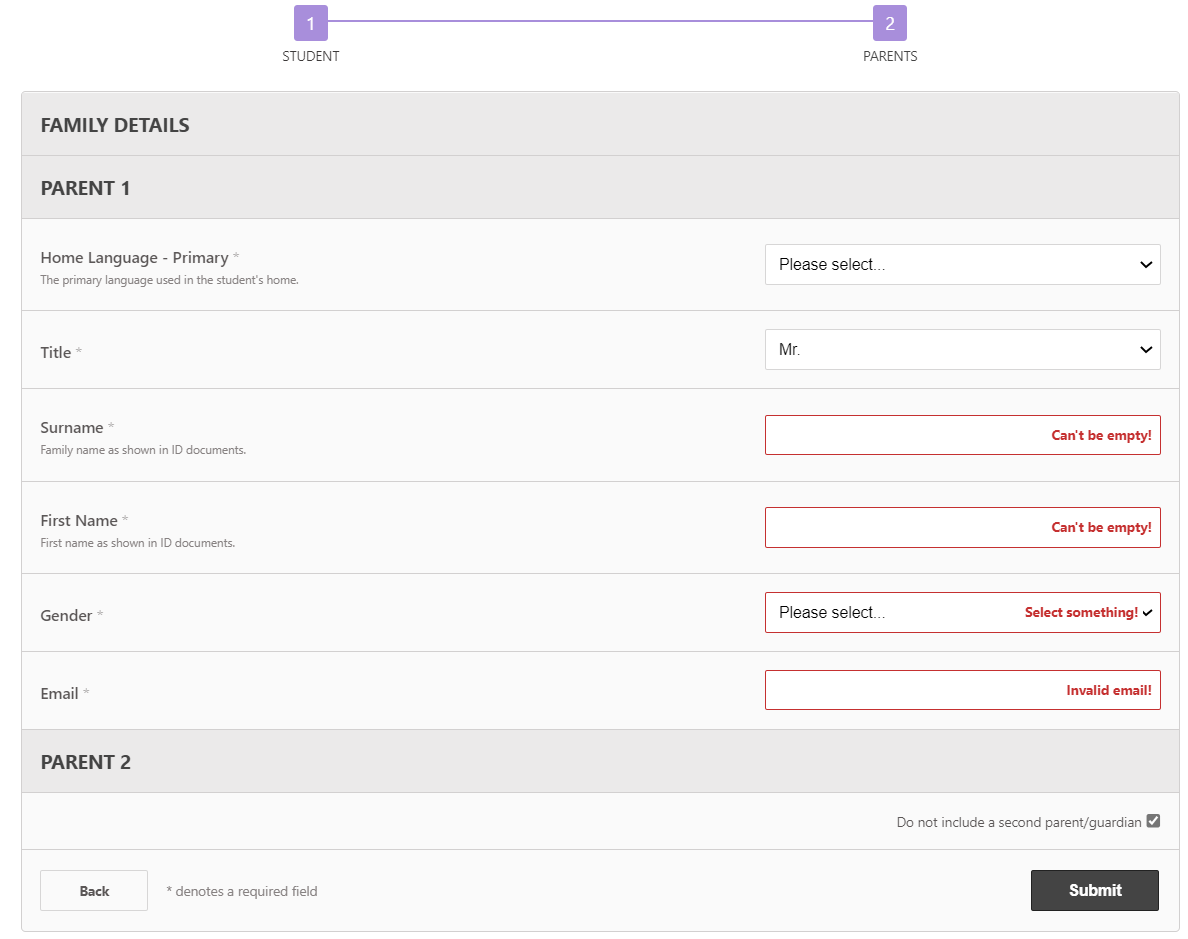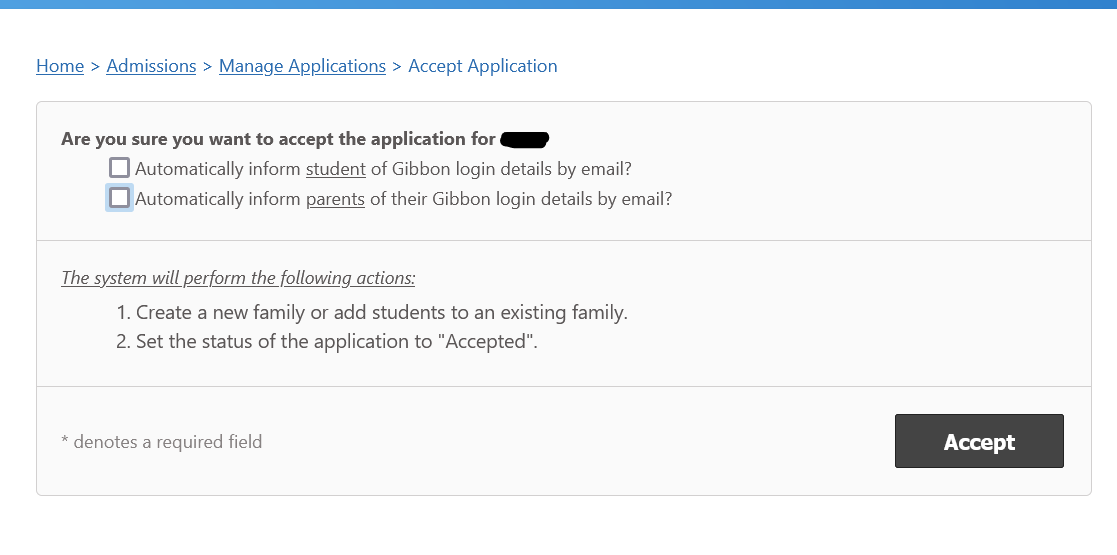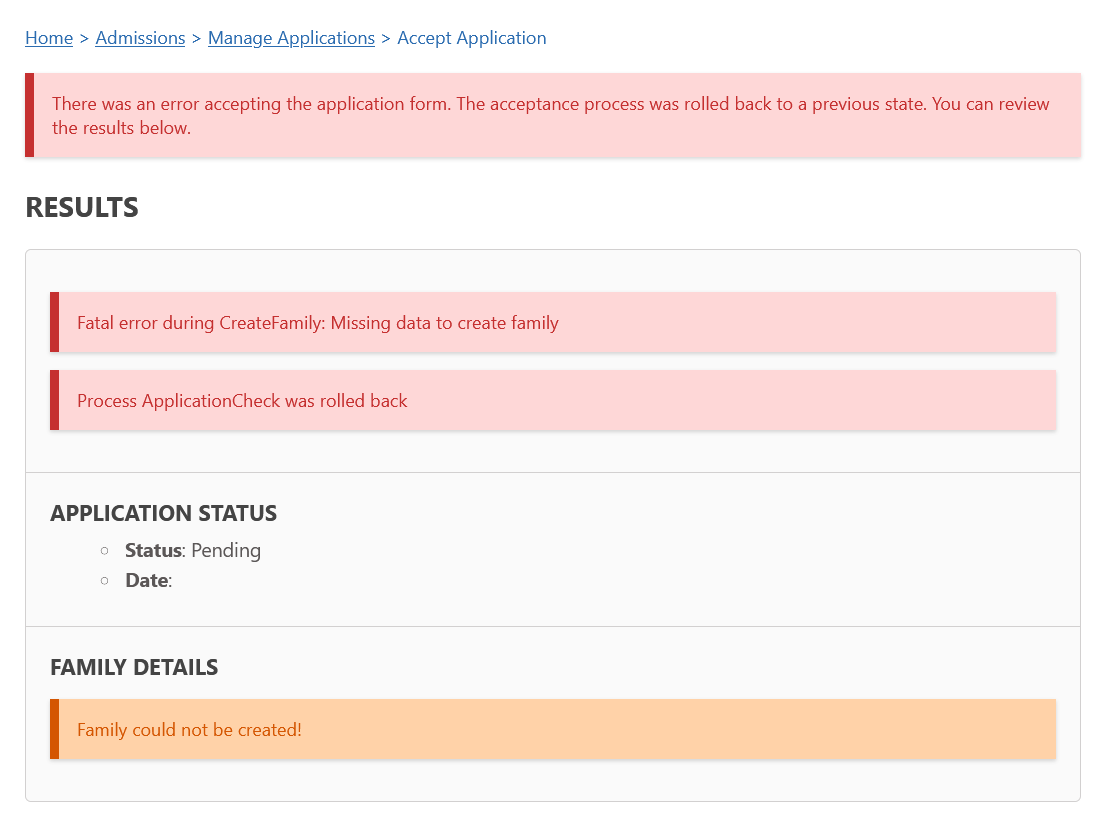 Is there any documentation for the required fields, that is needed for functionality?
Can we have the required fields hidden with default values when creating the form e.g. student preferred name (default the first name), Roll group set by admin as defaults but not shown in registration form?