Now that the school year is over, I am starting to perform admin tasks on our Gibbon installation.
According to the System admin section, we are running V16 with a V14 Database.
Over the next week, I want to update everything, do the rollover and input next year's timetable.
When I tried to update the database, I got a lot of red error messages a sample below: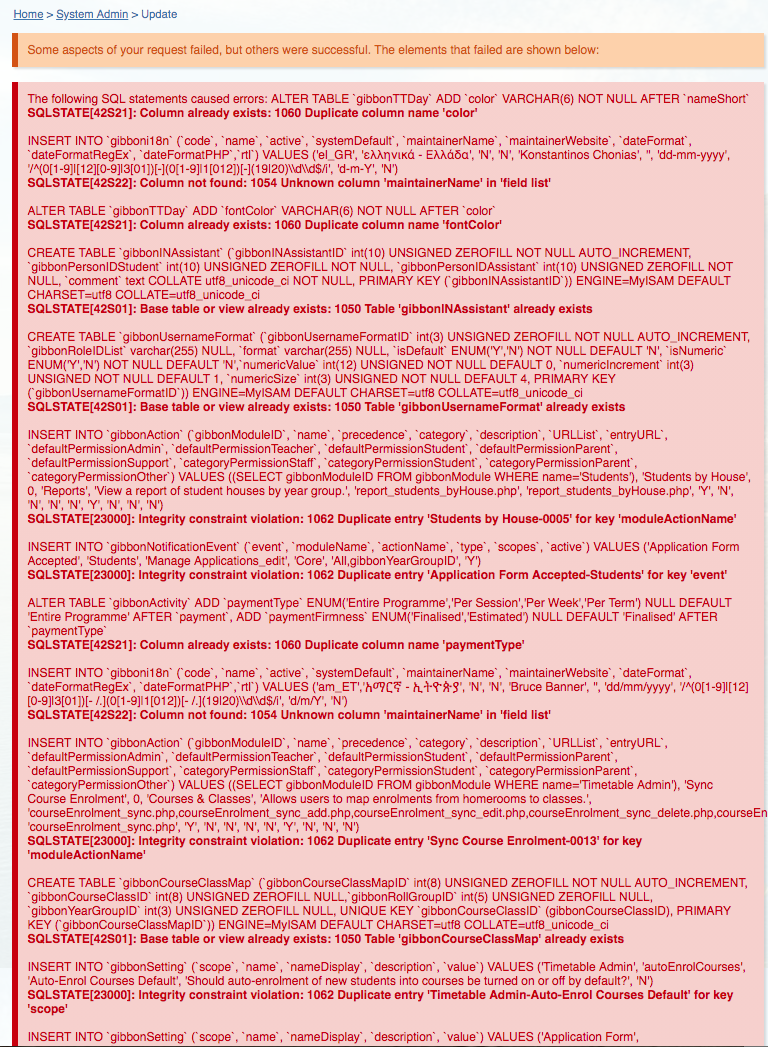 The first time I tried, it almost completed, with just a couple of errors, how can I fix this and stabilise it?
What is the best path to follow to end up with V18 Gibbon and V18 database?
Many thanks.