Good Day every-one and to the Admin.
I made an input with Markbook.
Weightings are set accordingly:
– Performance = 50% of the Grade
– Written = 30% of the Grade
– Assessment = 20% of the Grade
But when I compared it to excel computations, the result do not match.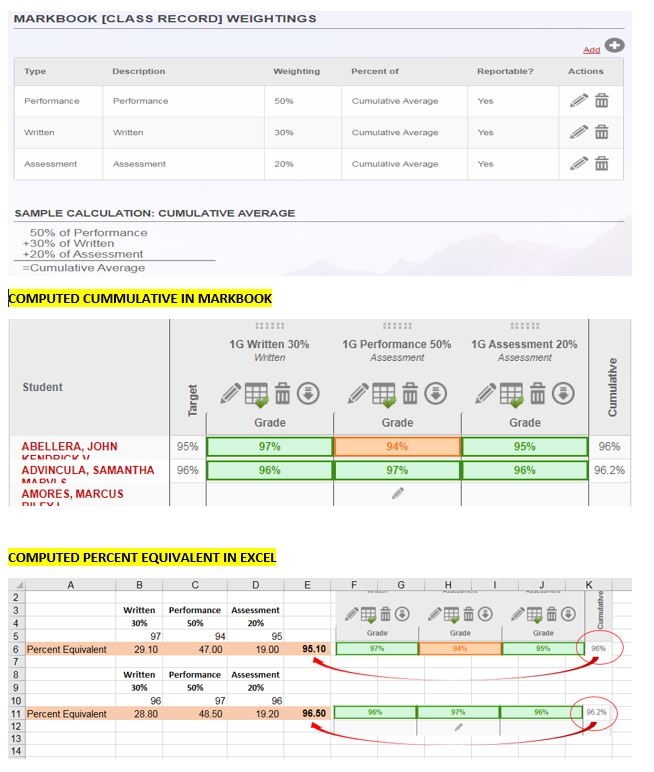 Is there any step I missed?
Thank you in advance.
Rady