I am using the Course Selection Module for the first time. Through trial and error I think have figured it out for the most part.
I logged in as a student and selected the max number of classes allowed. I see this screen: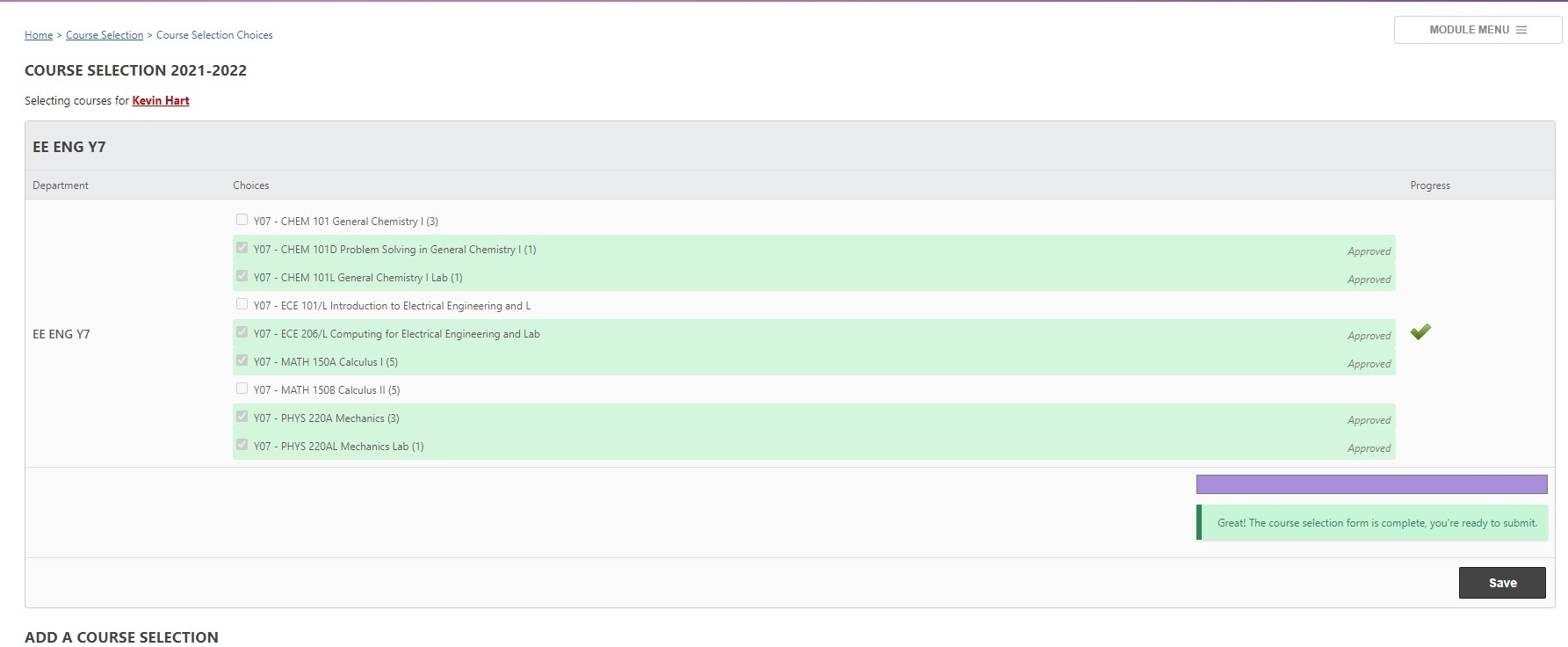 Great! The course selection form is complete, you're ready to submit.
Should I therefore see a Submit or Save button?
As Admin I see this:

However, nothing happens when I click on the green Approve All check mark.
What does it mean when it says classes have not been timetabled? I have added the selected classes to the one timetable I have, visible in View Master Timetable.
There are 6 requested courses that have not been timetabled. If you continue with the timetabling process, these courses will not be included: Y7CHEM 101D, Y7CHEM 101L, Y7ECE 206/L, Y7MATH 150A, Y7PHYS 220A, Y7PHYS 220AL
I thought because I chose Course Selection (no approval) the student is immediately enrolled in the selected classes? That is not happening.
Do I have to run the time Timetabling Engine?