Hi team,
While filling the application details of a student I can't choose any existing family or enter details of parents because it chooses the first family created in my system by default and there is no option to modify it in the application form.
Please see the attached screenshot for the same.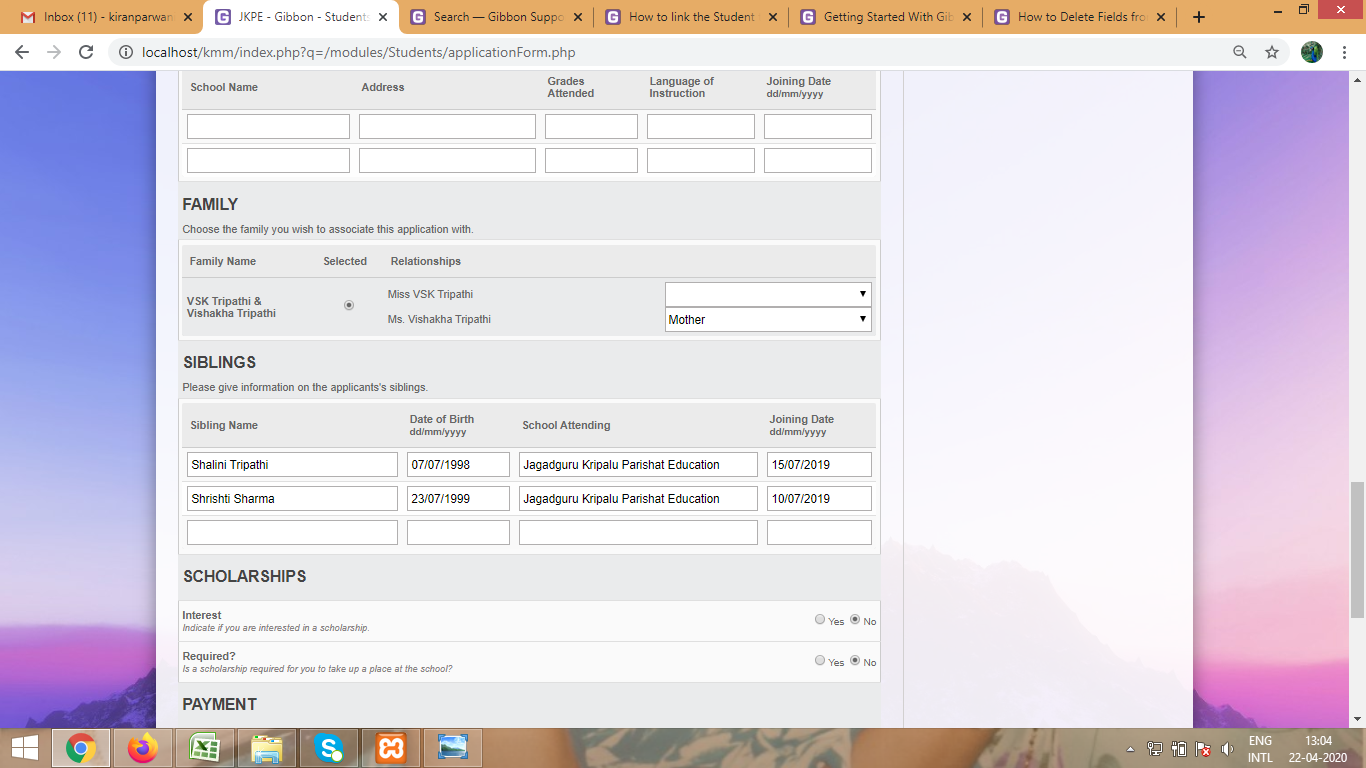 How do I change the family? Am I missing something or is there any other way how it is done?