Lets say a form teacher is taking the today´s atendance list, all students have the following options: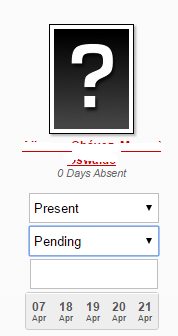 I assume in the top box we have to choose between present, absent, left, etc, etc
So, what is the main purpose of the second box asking for Pending, Education, Family, Medical and other ???.
Finally, there is a third box in blank, what is this box purpose?
From my point of view just the first box is sufficient, I believe !!!