Hi, been using and figuring out Gibbon now for about a year. Could anyone point me in the right direction for the problem I am having, please?
So my school wants to track class behaviour and effort the same way attendance is taken. So at the start of the lesson, the teacher would mark "Present", "Late" etc… How can I add 2 dropdowns below this that have the options for giving them Behaviour and Effort scores of "O", "S", "U" and "U*".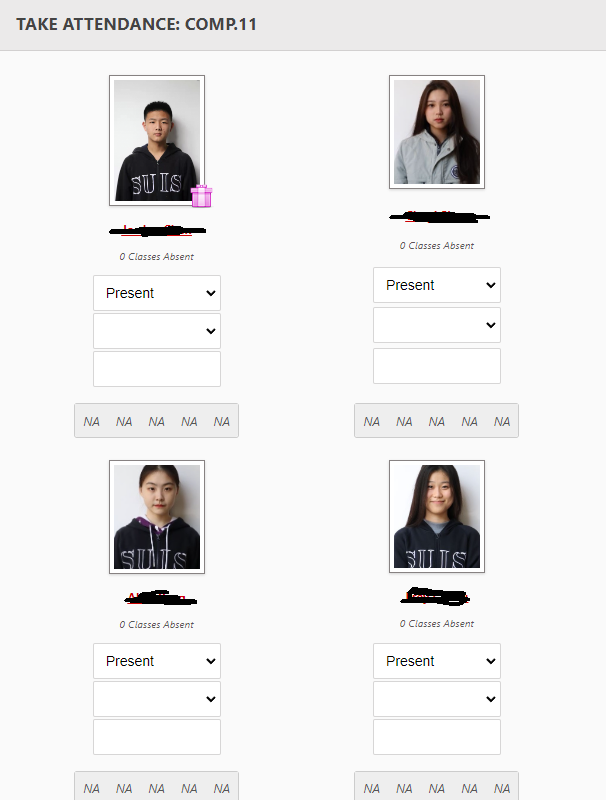 Any help would be greatly appreciated.
Regards
Celliers