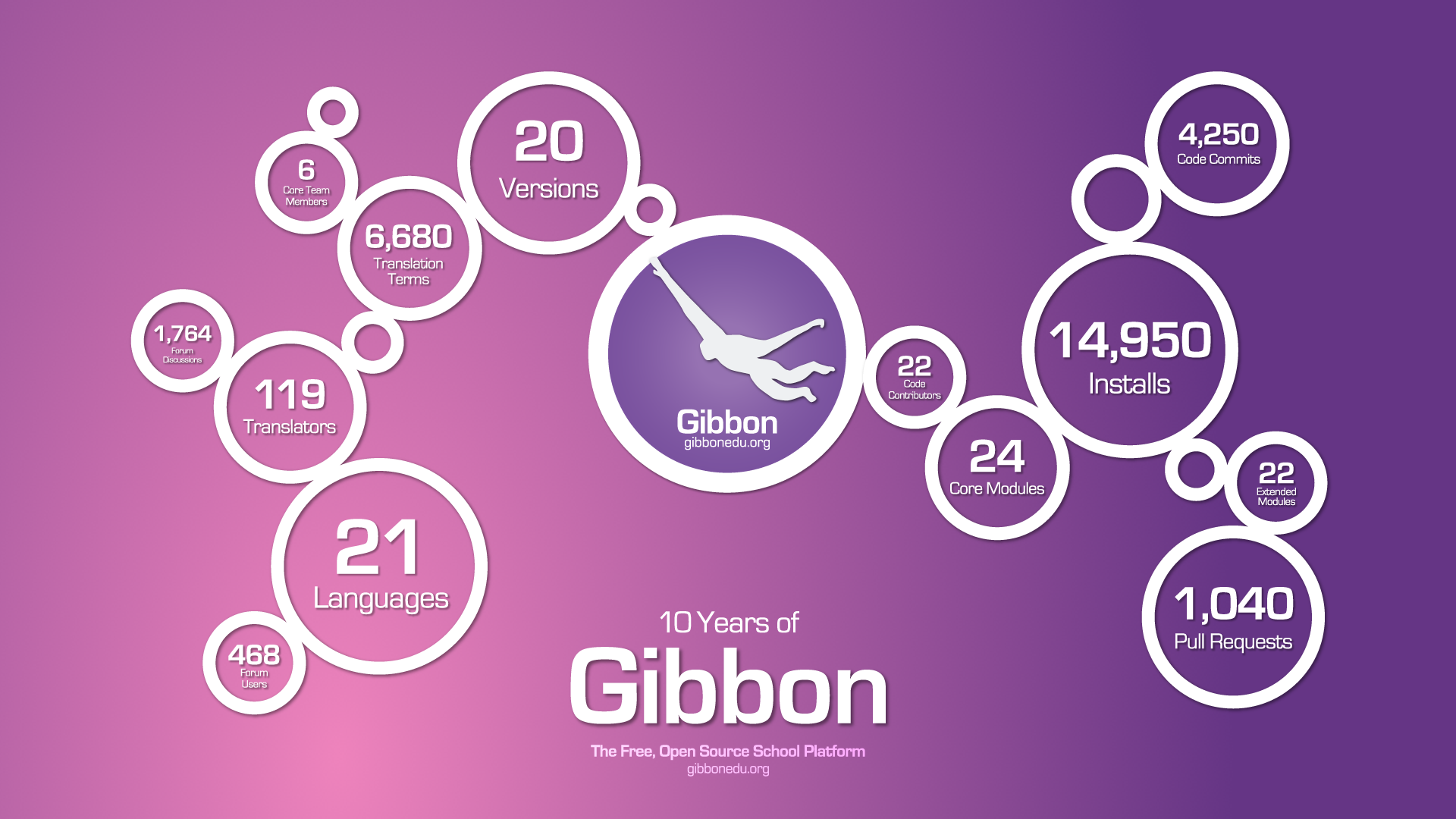 Dear Gibbon Community,
Today, as of October 20th, 2020, Gibbon is ten years old!
Ten years ago, Ross Parker turned an idea and a few lines of code into the first version of Gibbon. It was a true labor of love, with Ross writing many of the initial features in any available slice of time: on buses, on planes, on the Hong Kong MTR, and even in the backseat of taxi cabs. Gibbon was born at International College Hong Kong, and in the early days the first few versions were used internally. However, as Gibbon's codebase grew, so too did its user base. These initial versions were the first steps towards creating both the open source piece of software and the amazing community we have today.
Ten years later, Gibbon is used worldwide by many schools with different languages, and in different countries and timezones. Gibbon's flexibility, like it's primate namesake, has allowed it to bend and adapt to fit the needs of a wide range of schools. We would like to thank you, our community, who has grown to help support and develop Gibbon. As an open source project, we continue to thrive through contributions from people around the world, including 22 code contributors and 119 translators who have translated Gibbon into 21 active languages (with more in the works!). Gibbon continues to grow and evolve with each new version and we look forward to where the next ten years will take us!
Help us celebrate 10 Years of Gibbon!
On behalf of Ross and the Gibbon team, thank you for being part of our community!
Sandra Kuipers
Gibbon Maintainer