Lets say I need to create columns to evaluate exams, HW, etc, I go to Assess > Markbook and I select different options in the "Sections" boxes, then I click on Add, and I specify each option, but here is my problem: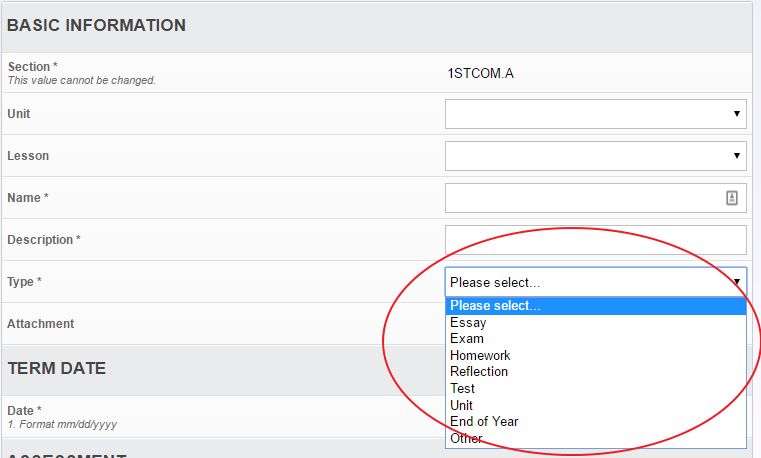 If I choose one in the list of red circle the column doesnt appear in the markbook after I click on Submit!!!
I´m realizing columns appear only if I specify a markbook weighting, is this right? I mean, before we enter grades, is it necessry to specify markbook weightings?, if this is true that means I cant see the same list again, look: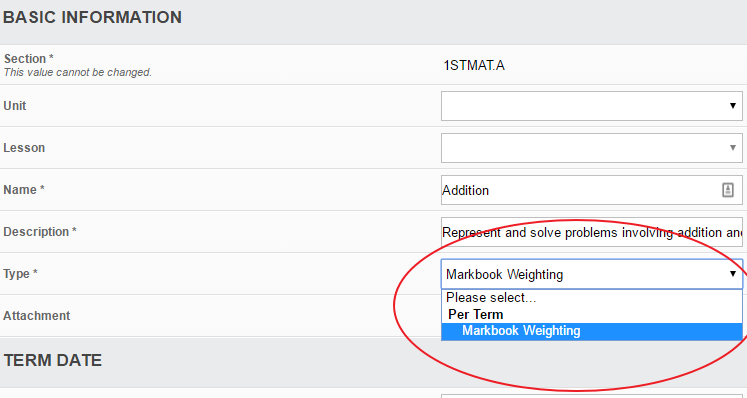 So, can you clarify my mind please ???