Hello team,
We are trying to use the Template Builder tool for generating customized reports. But for customizing the report I do not see any elements as expected in the Core and Additional part in Add Sections (Please refer to the screenshot below.)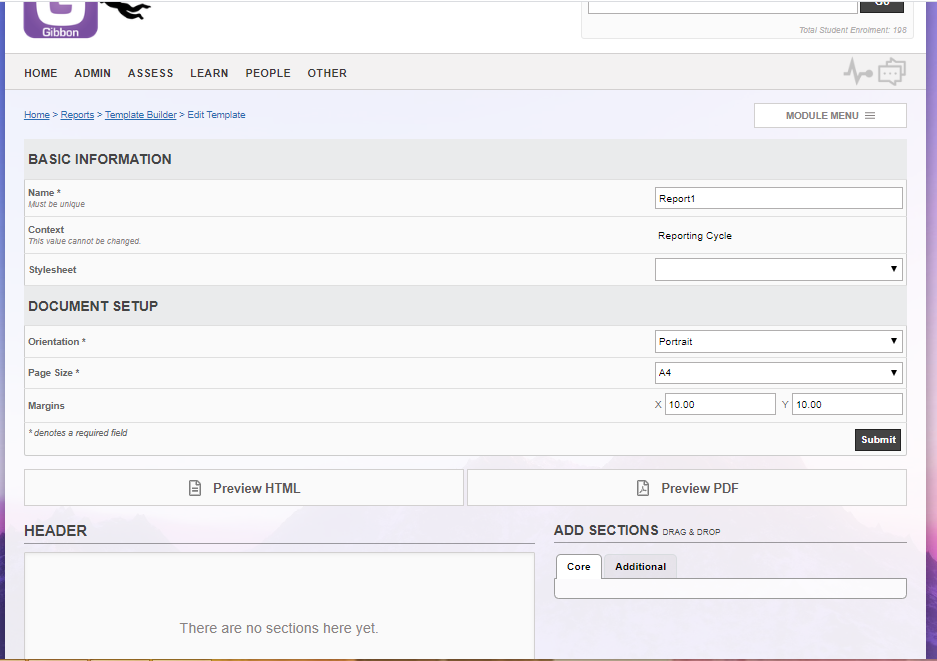 Gibbon V19.0 is installed on Xampp V3.2.4 with PHP 7.3.
I have tried to Scan Asset Directories too but neither did I get any templates nor did the aforementioned problem get solved.
Switching browsers from Chrome to Mozilla to IE did not help either.
Is there any way to troubleshoot this?
Regards,
Kiran