Dear Support Team,
After update new version, data admin module is not working.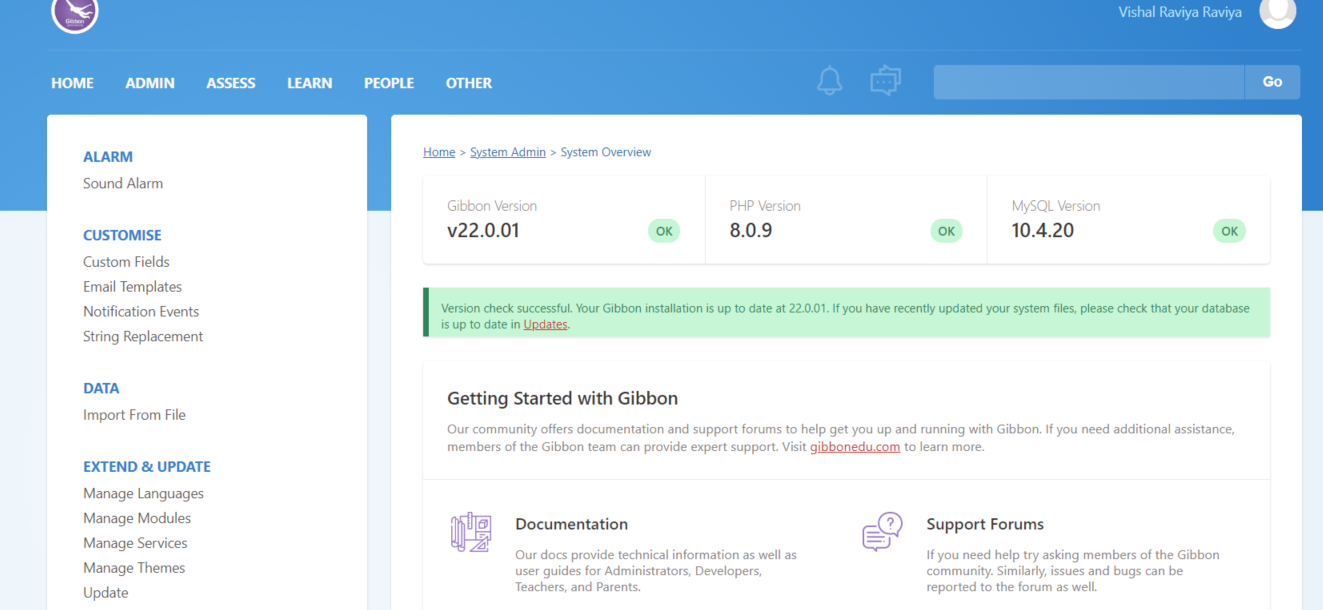 Hi vishalr,
Data Admin is an additional module, so it's not automatically updated when you update the core. Be sure to check the Extend page for the most recent v22 compatible version, then download it and update the module.
Yes @ross I have done above same process but still I am getting errors.
I have trying to install fresh copy after install data admin module but getting same error.
is there any settings required in my system? previous version is working fine for me.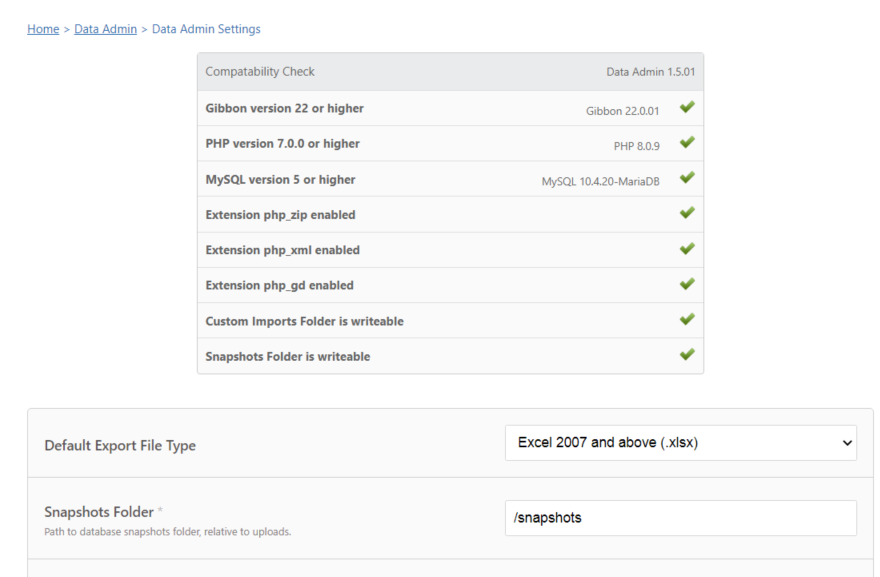 Hmm that is odd, I have tested the module and have not seen that error. It sounds like, if there is division by zero, then the system is trying to read a file with a filesize of 0. Can you check your snapshots folder location to ensure there are no other non-sql files in that folder?
I see that "Import From File" is still listed in your menu. This looks like you may not have run the module update after installing the most recent version. Be sure to go to Manage Modules and click Update next to the Data Admin module.
I notice you're using MariaDB 10.4.20, I haven't tested the module with this version, as it's a non-standard MySQL version, I wonder if that may be the cause of the SQL error you're seeing on the Manage Records page. Also, do you have any custom imports defined? It may also be an error in the YML syntax.