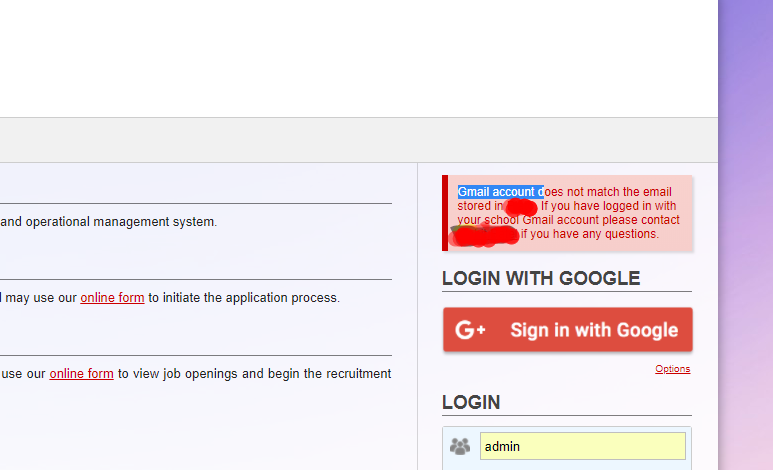 I have configured the google integration but getting the error when trying to login.
Please refer the snapshot.
Hello, is the Google account email address that you are signing in with, associated with a user in Gibbon? E.g. under Admin > User Admin > Manage Users? There must exist in the system already a user with a matching address. In addition, the email address must be unique (e.g. you can't login if two users share the same email address). I hope this helps. Ross.
So do we have to add that mail address first in our gibbon portal before login via google??
Correct, the email address for the Google Account must be a user's email address in Admin > User Admin > Manage Users. Once that is in place, then they can use the Google sign in. Ross.