From a teachers point of view, we believe student confidential information is very important, I mean, teachers should have access to their students markbooks info only , not to classes that dont belong to teachers.
In this example, using a teacher role, this teacher can view (not modify) another class, so lack of confidentiality !!!: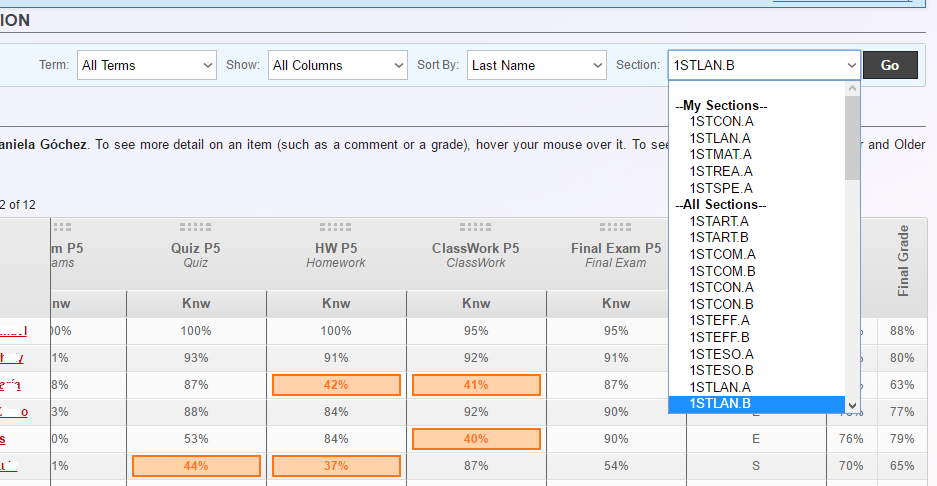 So what should I do to restrict teachers markbook acces to the "My Sections" (classess) only?
Same for Internal assessment, a teacher can see the entire list of students of the whole school, and to be honest, teachers are not interested to have access to student not belonging to their courses, also it looks unconfortable to be looking for a student in this looooooooongg list:

So, what should I do to restrict this list of students to the ones belonging to their courses?