Where/how do I change the Payment Type options: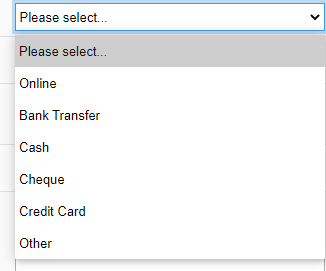 You need to do a little hacking to do adjustments to payment types. I haven't tried it myself but editing the following should work just fine for you.

File: modules/Finance/src/Forms/FinanceFormFactory.php
Function: createSelectPaymentMethod
Good luck!
In that case I might just have to make do with v20 for now and not try hacking anything. Thanks for your help.