Hello,
I am fairly new to Gibbon but have watched the YouTube tutorials and have experience using similar programs. I am in the process of setting up my school on Gibbon and was able to successfully import courses and classes, however it will not allow me to import any type of user. When I click on the download template arrow, I am greeted with the following screen: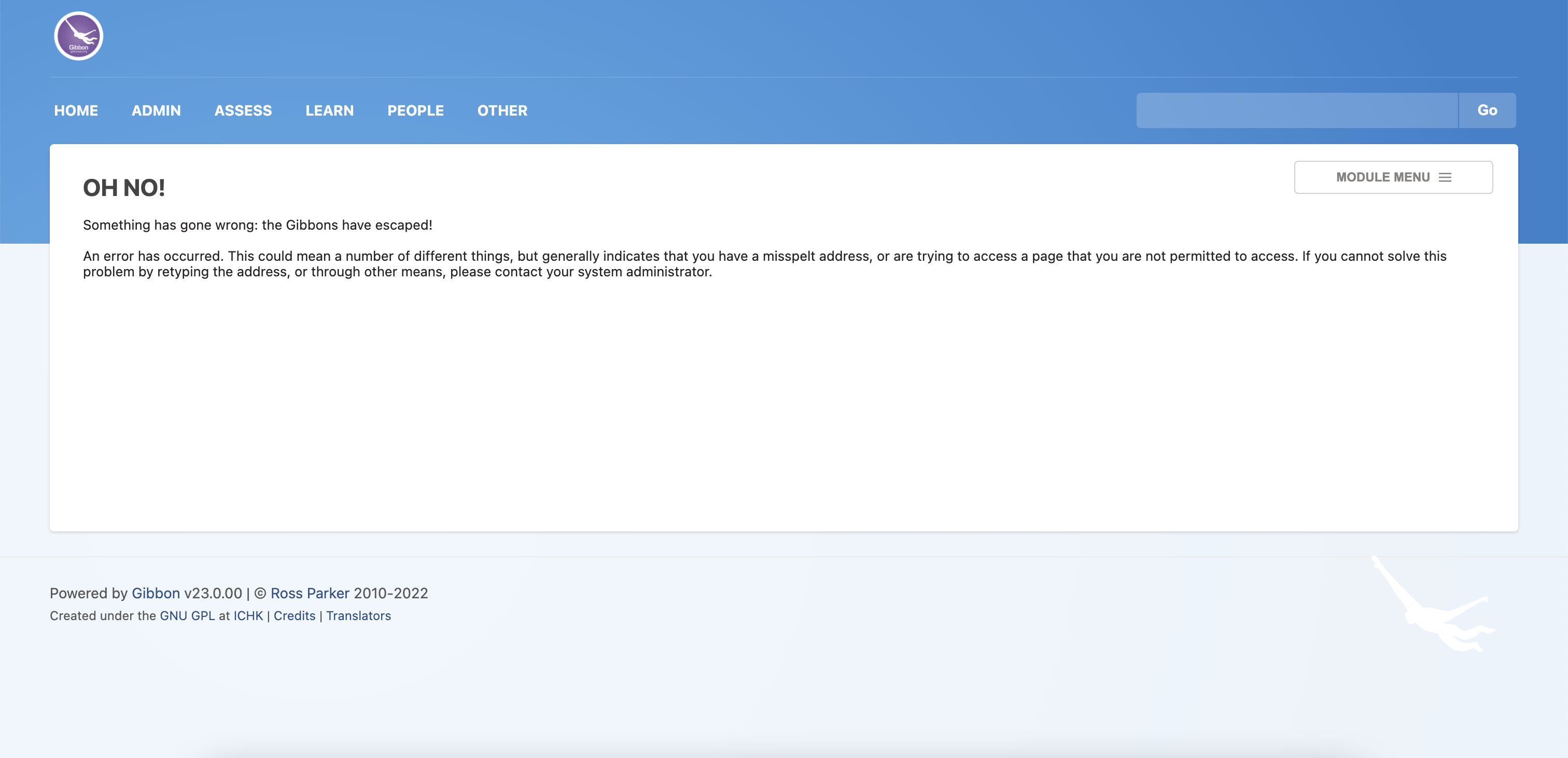 When I click the upload arrow, I am greeted with this screen: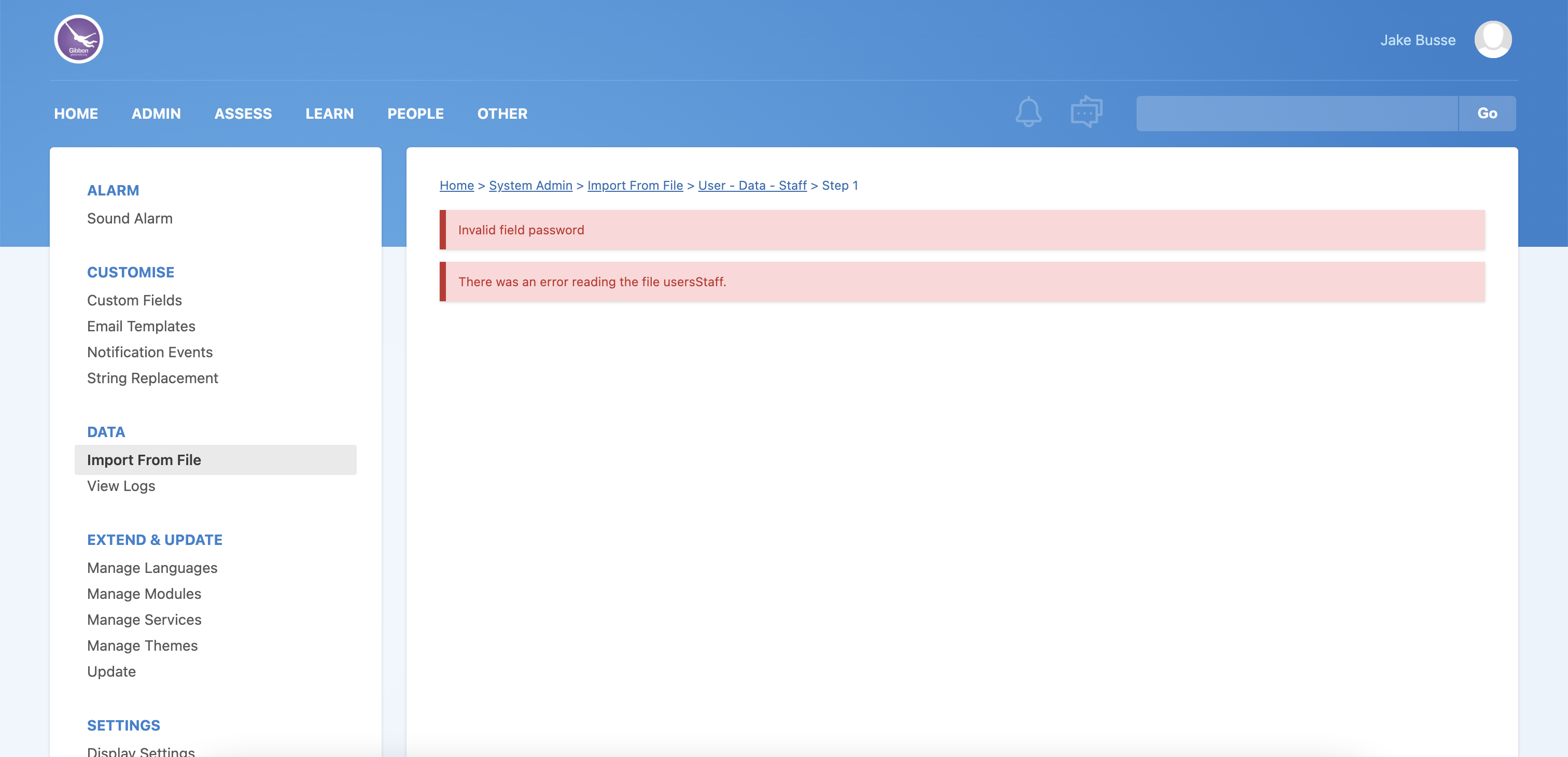 To try and rule out where the issue was occurring, I used Softaculous as well as a raw install from gibbonedu.org on both my local machine and my web server. Each of these installations resulted in the same messages. Is there a solution to this so that I can import my users?
Thanks in advance,
Jake