Home
›
Parents
Planner Access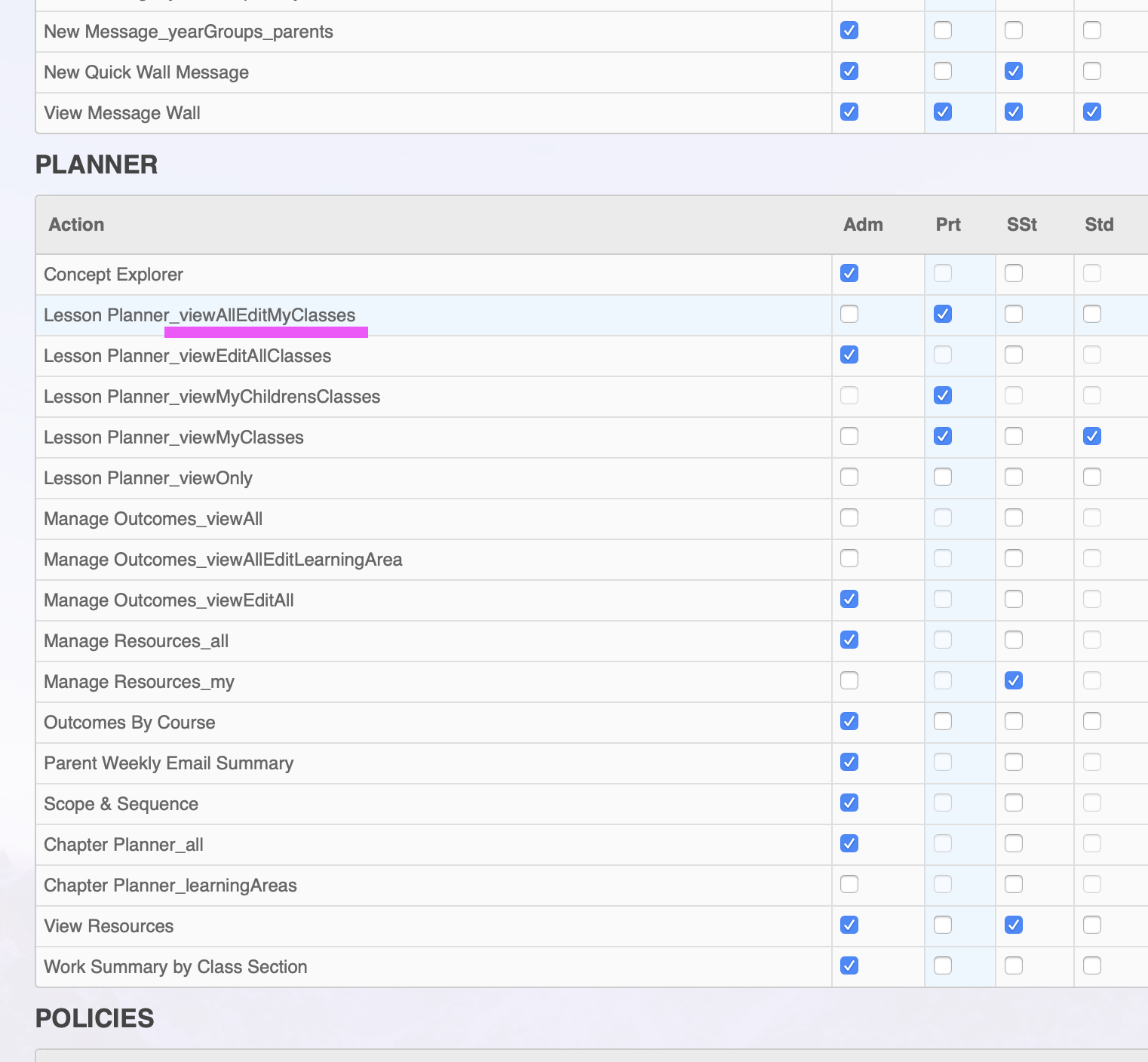 Hi Team,
Is there a way by which the Parents can access only their
own
children's Planner. At present when they click the Learn>Planner, they can choose any class and view all its planners.
If I uncheck any of the highlighted permission (Lesson Planner_viewAllEditMyClasses) then the parent can't view even their own children's Planner.
Pls help. TIA