Home
›
Administration
Markbook
Respected Teachers, Developers and Admins,
I am using Gibbon for Month, Its really amazing. Fascinating modules, Superior Support and all in One solution for schools.
Here is my Problem
I have weights as Homework 30% Tests 30% and Final Exam 40% all 3 makes Final Grade %age. This is teacher view of Markbook which shows final grade

But Student view of markbook does not showing Final grade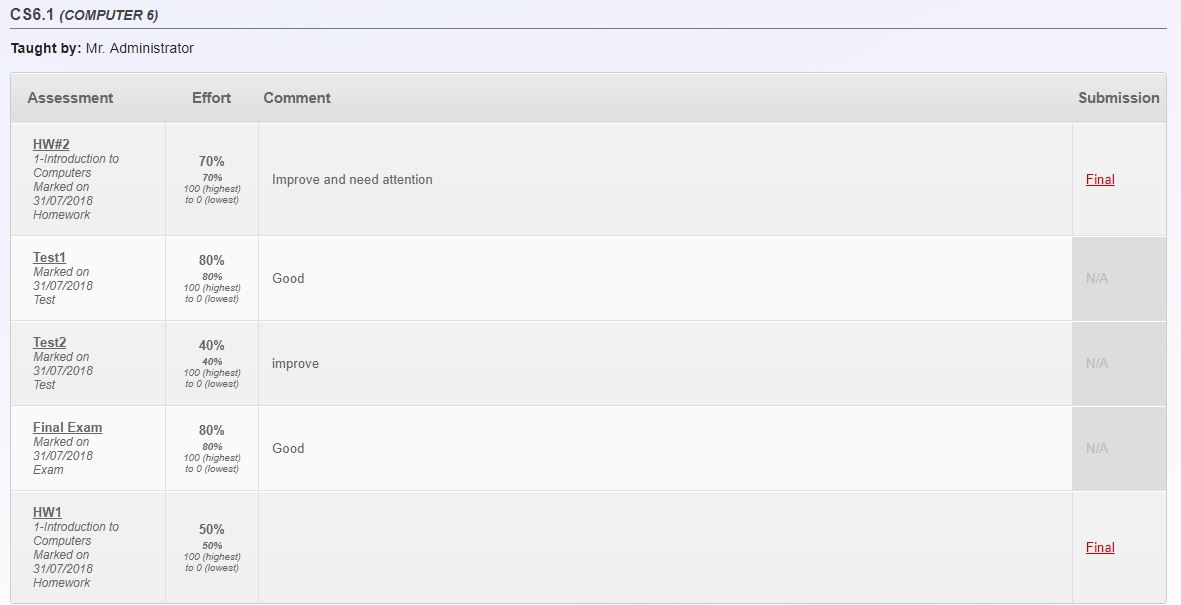 How to show Final grade to students upon completion of all 3 types of assessments?

And please also explain How we can use internal assessment, formal assessment and external assessment in our school? We are based upon Marks System and %ages.



Once again I appreciate the efforts of admin and Sandra for such a useful answers and timely response.
Keep up
Best Regards,
Ghulam Abbas